Services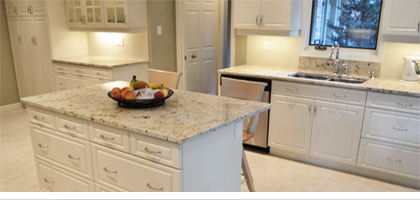 Just Kitchens provides creative and practical solutions for our customers. We have the expertise needed to handle all aspects of the job from start to finish. Refacing and cabinet replacement can be completed in less than 3 days and larger kitchen renovations can be completed in less than 10 working days.
If you want the look of a new kitchen without the mess and expense of a complete new kitchen, try refacing. Kitchen refacing maintains the basic footprint of your kitchen layout, but updates the exterior to look brand new.
Looking for a new layout to increase storage and efficiency? Just Kitchens can design and build quality custom kitchen cabinetry to your specifications.
Get the kitchen you've always dreamed of. Our team will work with you to design and build a professional-grade kitchen that is functional and stylish.