Before and After a Complete Kitchen Renovation with Just Kitchens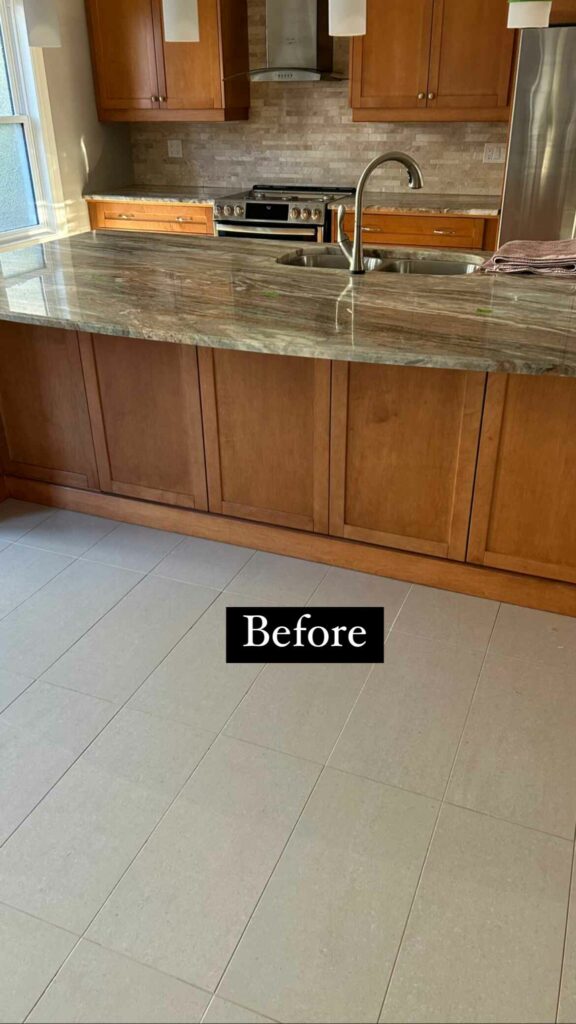 Original kitchen was maple with ginger colour and tile flooring.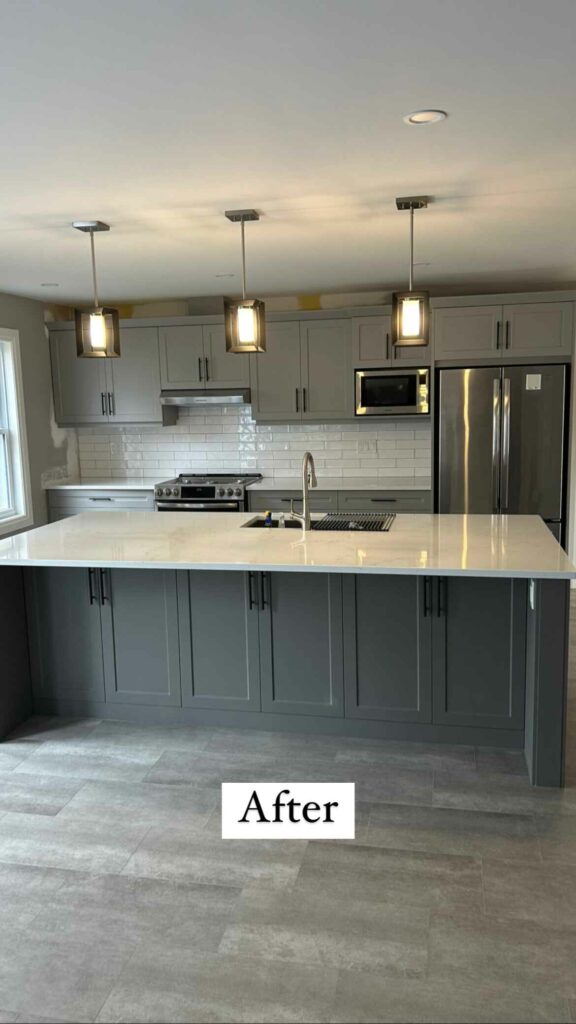 After Just Kitchens renovation: All new custom cabinetry, new quartz countertop, painted doors, vinyl click flooring
The Just Kitchens team made some big changes to this kitchen.
Some of the changes made were removing the old maple cabinets, and replaced them with new painted shaker-style doors. The island and the cabinets have a beautiful two-toned look with slightly different paint colours.
The island is Mysterio Quartz.
New vinyl flooring was installed as well, which tied the whole look together.
We increased countertop space right of the stove, move the microwave out of the island to beside the fridge, replaced the desk with a drawer bank, upgraded the lighting, and eliminated staggered height of the uppers.
What a transformation! And wonderful clients to work with!
Take a look at some more photos below!